Ladies and Gentlemen,
 The over-riding concerns of health, the environment and liberty  are being sidelined in political and corporate by intent. While it is easy for individuals and groups to be concerned about all of the various issues relating to electromagnetic radiation, it is important to know how the world has arrived at this juncture. Just as it is important to recognize the symptoms of electromagnetic "poisoning" – because that is what it is – to learn the cause and who and what created the cause are important if humanity will ever be able to change the present course.

Corporations are aware of that human beings gravitate to those things which make life more convenient. Convenience always makes money. (Plastic bags and containers are another case in point.)
In response, people should be aware that convenience comes at a price.
Please circulate widely.
John Weigel
Ireland
Updates
Krieger: The Tech giants are a conduit for Fascism
That U.S. tech giants are willing participants in facilitating mass government surveillance has been widely known for a while, particularly since whistleblower Edward Snowden risked his life and liberty to tell us about it six years ago. We also know what happens to executives who don't play ball.
//www.zerohedge.com/technology/krieger-tech-giants-are-conduit-fascism
5G – S.M.A.R.T. = Secret Militarized Armaments in Residential Technology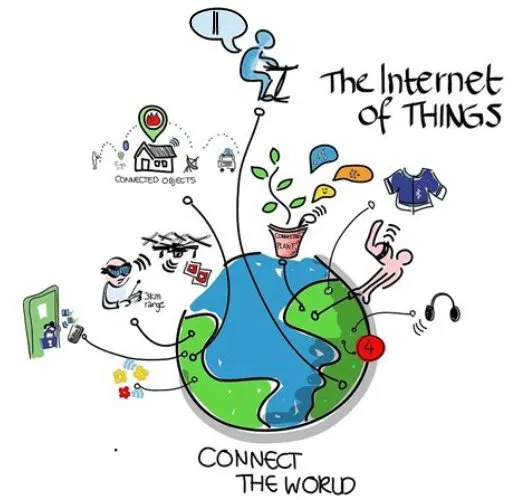 5G GENOCIDE: The Most Lethal NWO Conspiracy of the Third Millennium

Because it's not just an out-of-control freight train; the 5G roll-out is a global Government-Corporate Juggernaut of immense and unparalleled proportions

The 5G juggernaut will crush anything and everything in its path.

Is 5G About To Destroy 2 Billion Years of Evolution?
Dr Graham Downing — AI: Humanity's greatest achievement or its biggest threat – using cutting edge science and US Government 'Think-Tank' documents let's uncover the truth at AV8
Artificial Intelligence (AI) is on an apparent unstoppable ascent, and why shouldn't it be? After all, it's one of the greatest, if not, the greatest potential achievements of humanity, isn't it? The quest to breath conscious life into an artificial form is coming ever closer. Experts predict that it will revolutionize our experience as humans, and if it delivers even half of what it promises, the human experience of Life will be completely and forever changed … but will it be for the better? The reality may be far more disturbing that the majority are actually capable of comprehending … which is precisely, what those driving this agenda rely upon!
//www.aircrap.org/2019/04/14/5g-s-m-a-r-t-secret-militarized-armaments-in-residential-technology/
From Andre Fauteux, editor / publisher, La Maison du 21e siècle Magazine
Conversation between Dr. Magda Havas and author Arthur Firstenberg
Arthur,
What you state below is very important. It is the ability for RFR to interfere with cellular and sub cellular communication that is doing most of the damage. We have focus on energy too long based on a misguided understanding using either ionizing radiation or chemical toxicology to try to understand the mechanisms of non-ionizing radiation (NIR). Neither IR (ionizing radiation) nor chemicals provide a useful model for NIR.
Now the challenge arises. Knowing that it is "information" that is causing the problem (similar to radio reception interference) how do we deal with the following questions:
1. How does the government regulate this radiation if they don't use power density or intensity?
2. How can manufacturers produce "safer" products?
3. How can we help people heal from this exposure?
Some of the research being done on devices that can "protect" you against this radiation generate subtle energy (whatever that is) to keep your body working coherently and thus being able to minimize response to the chaotic frequencies generated by wireless devices (also wired devices that produce dirty power).
How else can we apply our understanding that we are discussing "information interferences" rather than "intensity" of RFR?
Follow your passion …
-magda
On Oct 20, 2019, at 6:28 PM, Arthur Firstenberg wrote:
What everyone is still missing, including building biologists who measure RF radiation for a living, is that the harm does NOT depend on the exposure level. There is NOT a dose response. Not even for symptoms. I am sorry to have to keep repeating it.
Just as an example, the 1973 Symposium that Peter referred to ("Biologic Effects and Health Hazards of Microwave Radiation") contains a clinical study by Sadchikova of 1180 workers occupationally exposed to RF radiation. Workers exposed to lower intensities had more frequent symptoms than workers exposed to higher intensities. This was a consistent finding in the old Soviet literature.
The reason is that the toxicity model is the wrong model. Allan Frey pointed this out a long time ago. EMFs are not a foreign, toxic substance. The proper model is radio frequency interference. As Ross Adey also pointed out a long time ago, our cells "whisper" to each other in the radio frequency range. The closer an artificial signal matches the tiny power levels at which our cells communicate, the more interference it causes with bodily functions. The matter is highly complex, but conceptually, you can think of it this way: the higher the exposure level, the greater the thermal damage; the lower the exposure level, the greater the informational damage. Besides those two types of effects, there are many other types of effects, including a direct effect on electron transport in mitochondria, which leads directly to cancer, heart disease and diabetes, and which may well have a dose response (i.e. the greater the power the greater the effect). And there are other effects, such as calcium influx and efflux in brain cells, which have power "windows" of maximal effect, i.e. increasing the power decreases the effect and also decreasing the power decreases the effect.
When concerned people measure power levels only, or when building biologists measure power levels only, that is a big mistake, because power alone tells you nothing. What you want to know is whether the signal is continuous or pulsed, the shape of the pulsations, the rise time, fall time and duration of the pulsations, the type and depth of modulation, the frequencies, the bandwidth, and the degree of coherence, among other properties. Exposure level is often a proxy for coherence: the further you are from the source, the more interference there is from reflected and refracted signals, and the less coherent is the radiation that you experience.
I also caution that shielding is a two-edged sword. Most shielding materials reflect RF radiation, and they reflect it from both sides. If you paint an external wall with reflective paint, for example, it will keep out radiation coming from one direction, but it will amplify radiation coming into your house from other other direction. If you wear a reflective hat, it will keep out radiation that comes from above, but it will amplify radiation that reflects off the ground and gets under the hat. The only way to prevent this is to wear a full-body suit, i.e. walk around in a Faraday cage. Or sleep in a Faraday cage.
The other problem with shielding is that, again, it is ignoring the electronic nature of the human body. Any reflective material will not only reflect incoming radiation, but will also reflect your body's own electric and RF fields back at you, i.e. it will distort your own body's electromagnetic fields. This is why living in a Faraday cage is not healthy.
Arthur
Breaking: Radiation sickness nukes 250K cell tower workers according to insurance study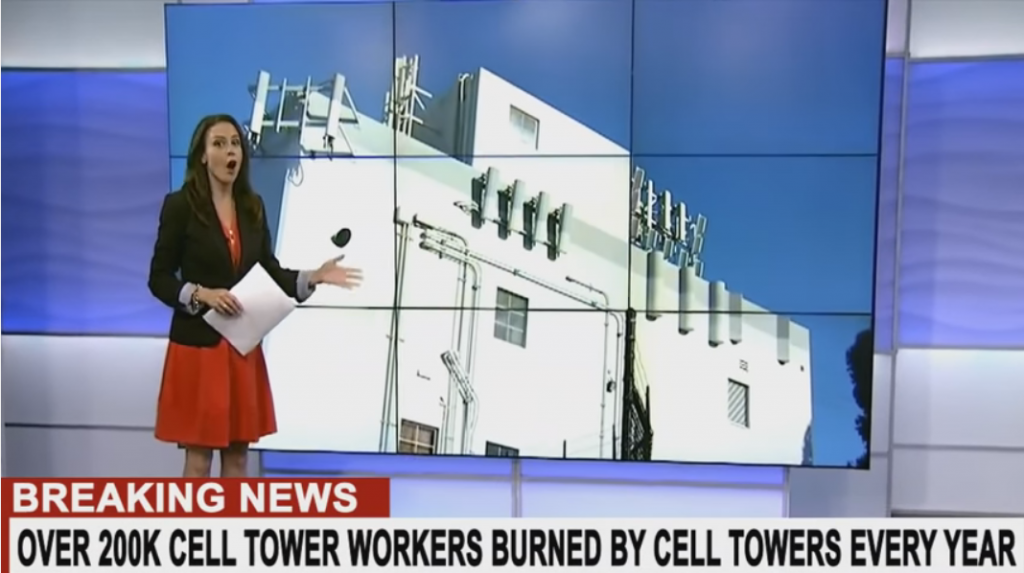 //www.youtube.com/watch?v=MlXmZtl–4U&feature=share&fbclid=IwAR1XnNC4y_ivO5JtyZeqEPUaFj1zSwDPlQla_eY1L5NPG14nappMMYXR7eQ&app=desktop

How 'Smart lights' track us

Smart lights: New LED lights with sensors raise privacy concerns

5G Summit: The Agenda Behind 5G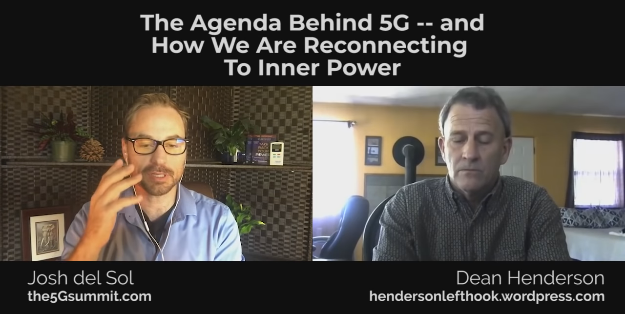 Ray Broomhall – the Australian lawyer who stops cell towers
The purpose of this site is to assist people wanting to learn about Barrister-at- Law Ray Broomhall's legal processes (the Broomhall Method) he used to halt 4G/5G cell towers, small cell facilities and the like, whether about to be erected or already erected.
To educate you on the process Ray has used with success it is important that you "FIRSTLY" watch Ray's presentation via the link to the "The 5G Crisis: Awareness & Accountability Summit" (see below) Then select the "EMR Legal Education Documents" tab from the top menu to access the documents.
The content on the EMR Legal Education website is intended to provide general information. It is not legal advice, and should not be regarded as such. We reserve the right to revise, withdraw or change the content on this website at any time without notice.
//emrlegaleducation.com/
ECSFR Inc Association was formed a year ago when Telstra proposed installing a mobile phone base station (tower) in our beautiful valley in Wilsons Creek, NSW.  We successfully educated the Bryon Shire council to the point where they acted responsibly, in the interests of all members of the community and denied Telstra's proposal.
ECSFR is a group of people, just like you, that are committed to the right for everyone to live in a safe and healthy environment free from radiation. We call our organisation ECSFR – Environment and Communities Safe From Radiation and we are a NFP Incorporated Association that is independently audited.
WHY ARE WE DOING THIS??
We found that eminent scientists, doctors and citizens, with clear evidence of harm from these EMR installations and devices, had been lobbying the government for years and no-one was listening!
ECSFR SUCCESSES
Using expert legal advice and expert medical opinion we successfully stopped a MPBS (mobile phone base station) tower being erected in our beautiful valley that is also a world documented rare wilderness habitat.
The formula we employed for Byron Shire Council was then enhanced and used to stop 5G cell installations in Randwick.  This empowered Randwick City Council to place a moratorium on future 5G installations.
We attached a slogan to our campaign "not in our backyard" which was tongue in cheek but also true.   Saving ourselves so that the tower could end up in the backyard of someone else not yet aware of the consequences was not acceptable to ECSFR, so we vowed to keep going until everybody's backyard was safe.
ECSFR is presently in the process of stopping an NBN tower proposed for the other side of our valley.
//ecsfr.com.au/crowdfundinfo/

Germany to open its 5G market to Huawei despite US pressure – report
Previously, the US threatened to cut its allies off from intelligence-sharing programmes if they allow Chinese tech giant Huawei to participate in the construction of their high-speed 5G networks. Despite this, many countries have ignored these threats.
A draft version of a new set of security requirements for telecommunications networks in Germany does not contain a controversial clause that would effectively ban China's Huawei from taking part in the construction of 5G networks, Handelsblatt newspaper reports, citing an obtained document.
//sputniknews.com/europe/201910141077048937-germany-to-open-its-5g-market-to-huawei-despite-us-pressure–report/
Cellular radiation : German protesters call 5G a crime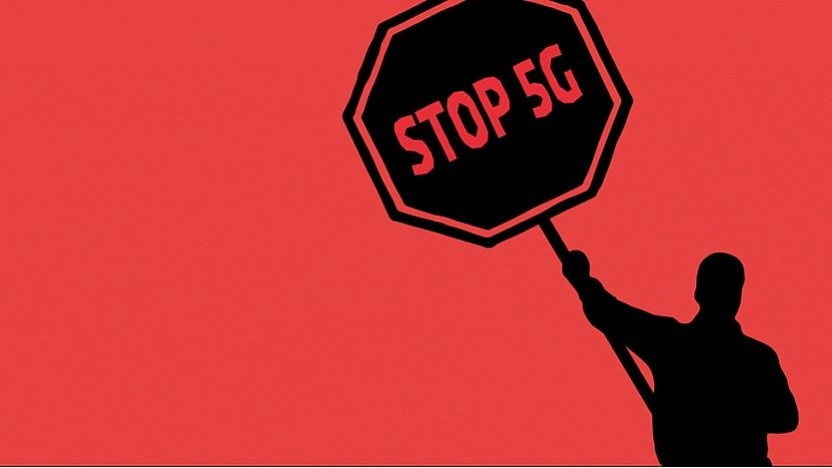 The fear of cancer drives the protests (Image: Diagnose: Mobilfunk)
In Berlin and Bern have 5G opponents demonstrated on the weekend. In Berlin, the environmental and consumer organization Diagnose: funk from Stuttgart called for the protests. In Bern, thousands were demonstrators on the Bundesplatz. 5G was "a crime against human rights" was on one of the banners.
"We've known for more than 10 years that mobile phone radiation is capable of damaging genes," said Jörn Gutbier, chairman of Diagnose: funk. "An already existing cancer grows faster under the influence of mobile radio, and even at irradiances, as they occur in everyday life." "There were about 700 participants in the rally," said a spokesman for diagnosis: funk Golem.de on request.
A moratorium on the 5G structure was required until a technology assessment of 5G mobile radio was submitted and publicly discussed. Because human health must take precedence over economic interests of the mobile industry.
A mobile network for all would put an end to the many parallel networks of different services and providers, "the multiple continuous irradiation, the multiple energy consumption" .
The ICNIRP office in the Federal Office for Radiation Protection must be dissolved and federal payments for the industrial lobby to be discontinued. The Radiation Protection Commission was to be filled with industry-independent scientists and representatives of environmental organizations.
In Switzerland, the opponents are currently trying to collect 100,000 signatures to enforce a referendum on the 5G expansion.
The Stiftung Warentest, on the other hand, comes to the conclusion that there is hardly a cause for concern. The testers reviewed new animal mobile phone radiation studies of toxicologists, reviewed cell phone and health surveys, and gathered the expertise of a panel of scientists and physicians, including critical ones, and government officials. Among other things, long-term studies from different countries showed that the total number of brain tumors has not increased significantly in recent decades, despite the enormous proliferation of cell phones. The effect of mobile phone radiation on sperm is classified as low, also have various studies on methodological weaknesses. The quality of sperm seems to harm many more influences of the modern world, such as endocrine disruptors, pesticides and smoking.
//www.golem.de/news/mobilfunkstrahlung-demonstranten-nennen-5g-ein-verbrechen-1909-144029.html
HAARP: Secret weapon used for weather modification, electromagnetic warfare
This carefully documented article on Weather Warfare was first published by Global Research on August 1, 2010.
Some small edits have been made. The CBC, History Channel and Trutv.com documentaries quoted in the article can now be viewed. They by no means can be considered as "conspiracy theories".
//www.globalresearch.ca/haarp-secret-weapon-used-for-weather-modification-electromagnetic-warfare/20407BT 5G is launching on Friday in 20 cities and towns

The U.K. is in peril with deployment of 5G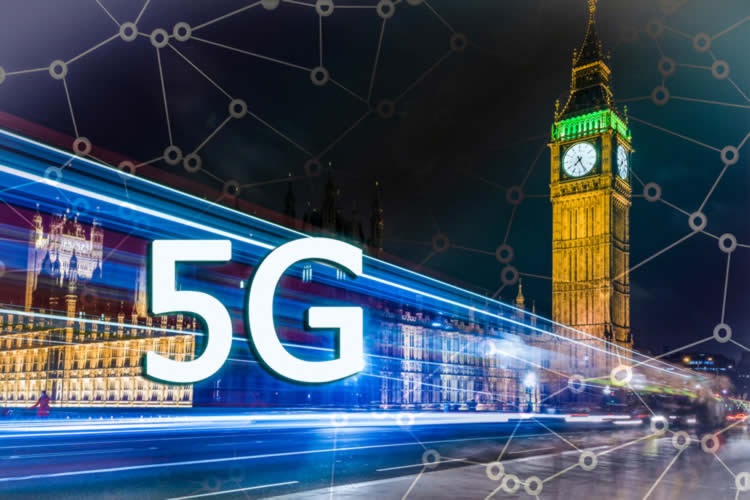 //5g.co.uk/news/bt-5g-is-launching-on-friday-in-20-cities-and-towns/5060/
A glimpse of Birmingham's future as 5G revealed at event
Virtual reality headsets that can see through walls, 5G enabled robots and an interactive stadium experience were just some of the technologies on display at the recent event
The mind-blowing range of uses for 5G was on display for all to see this week as the West Midlands Combined Authority (WMCA) gave a glimpse into the future of technology.
Virtual reality goggles that 'see through walls', an interactive sporting experience and autonomous robot arms were just some of the technologies on display at Birmingham City University on Wednesday (September 11) as West Midlands 5G gave a series of demonstrations.
And the technology could be available to the public soon – with one official claiming that it will reach 'mass market' in 2020.
//www.birminghammail.co.uk/news/midlands-news/glimpse-birminghams-future-5g-revealed-16907517
O2 5G has launched – and it won't cost extra to access
We knew this day was coming soon but it has finally arrived – O2 has launched its 5G network. Initially available in Belfast, Cardiff, Edinburgh, London, Slough and Leeds, it will be expanding to 20 towns and cities (so 14 additional ones) by the end of 2019.
//mail.google.com/mail/u/0/#inbox/FMfcgxwDrlbPDNgdkXbPVrKJXBzQbXGf
Open consultation
Proposed reforms to permitted development rights to support the deployment of 5G and extend mobile coverage
Applies to:England
Summary
This consultation seeks views on the principle of amending permitted development rights to support deployment of 5G and extend mobile coverage.
This consultation closes at
11:45pm on 4 November 2019
Consultation description
This consultation seek views on the principle of amending permitted development rights for operators with rights under the Electronic Communications Code (Code Operators) to support deployment of 5G and extend mobile coverage, and the circumstances in which it would be appropriate to do so.
The consultation also seeks views on whether it is appropriate to impose specific limitations, conditions and restrictions on any amendments to permitted development rights to mitigate the impact of any new development.
//www.gov.uk/government/consultations/proposed-reforms-to-permitted-development-rights-to-support-the-deployment-of-5g-and-extend-mobile-coverage?fbclid=IwAR04-2tgEHnPlBISXiRrNbXjlGMezxggYLmTg4K5KzatnkabLYnBSgc6OqI

Kick-off for 5G: Latest mobile communications technology activated in the first Bundesliga stadium
Technology project by DFL and Vodafone started successfully

Real-time app used for the first time in the VOLKSWAGEN ARENA

24 September 2019 – A world premiere in professional football: Only a few weeks after the initial announcement, live access to the latest 5G mobile communications technology has been provided for the first time during a regular football match. The DFL Deutsche Fußball Liga and Vodafone activated the 5G infrastructure in the VOLKSWAGEN ARENA as part of a live demonstration for the Bundesliga home match of VfL Wolfsburg versus TSG 1899 Hoffenheim. In the future, considerably more mobile communications capacity will be made available to football fans in the stadium.
For the first time, selected guests in the stadium were also able to test the prototype of the new real-time app that Vodafone and the DFL are developing for optimized use in the 5G network. The app was created together with immersiv.io, a French company specialising on the sports fan experience with augmented reality. With this app, spectators at the stadium receive, among other things, match statistics and the players' individual values directly on the display of their smartphones. In the future, spectators will be able to see, for example, how quickly a striker runs up to the rival team's goal and how successful his previous shots on goal were in real time on a 5G-compatible device.
"5G is the beginning of a new era – and the Bundesliga is taking the first step. Together with Vodafone and VfL Wolfsburg, we are able to present this new application that underlines what the new technology is capable of. An increasing number of football spectators use an additional screen to provide themselves with further information during the match. These possibilities will also be available in the stadium in the future thanks to 5G," says DFL CEO Christian Seifert.
//tomorrow.dfl.de/fan-experience/kick-off-for-5g-latest-mobile-communications-technology-activated-in-the-first-bundesliga-stadium/?utm_term=list1_p5&utm_source=nl&utm_brand=wired&utm_mailing=WIR_Daily_101619&utm_campaign=aud-dev&utm_medium=email&bxid=5cc9e1372ddf9c1a7ade36ad&cndid=56670833&esrc=bounceX&source=EDT_WIR_NEWSLETTER_0_DAILY_ZZ

The Smart Meter snoopers… already in homes as part of a little-known £20m plan to track energy habits

20 firms to share £20m to develop products to work alongside smart meters

One firm has boasted of being able to 'monetise' personalised consumer data

EDF is working with UK firm Onzo to link smart meters to Amazon Alexa devices

//www.dailymail.co.uk/money/bills/article-7576605/The-Smart-Meter-snoopers-homes-tracking-energy-habits.html

Doctor concerned about 'secret human experiments' fueling advancements in brain chip technology
Warns about superpowers operating outside of law in Third World countries
A doctor from Peru claims that recent advancements in brain chip technology could be due to "secret, forced, and illicit human experimentation" by a consortium of transnational tech companies and governments operating outside of the law.
A 2016 paper published in the Egyptian Journal of Internal Medicine warned that "secret, forced, and illicit human experimentation" could be happening in Latin America, where poverty-stricken masses are routinely recruited for medical trials.
The paper, titled "The secret of neuroscience boom: Are there secret human experiments in Latin América?" was written by Dr. David Salinas Flores, MD, Professor of Medicine at the Universidad Nacional Mayor de San Marcos, Peru.
//www.infowars.com/doctor-concerned-about-secret-human-experiments-fueling-advancements-in-brain-chip-technology/
From Sylvie Hsem, France
Hautes-Alpes: Emma's ordeal, electrosensitive
Suffering from multiple symptoms, Emma Hagard, 35, survives for three years in a valley of the Hautes-Alpes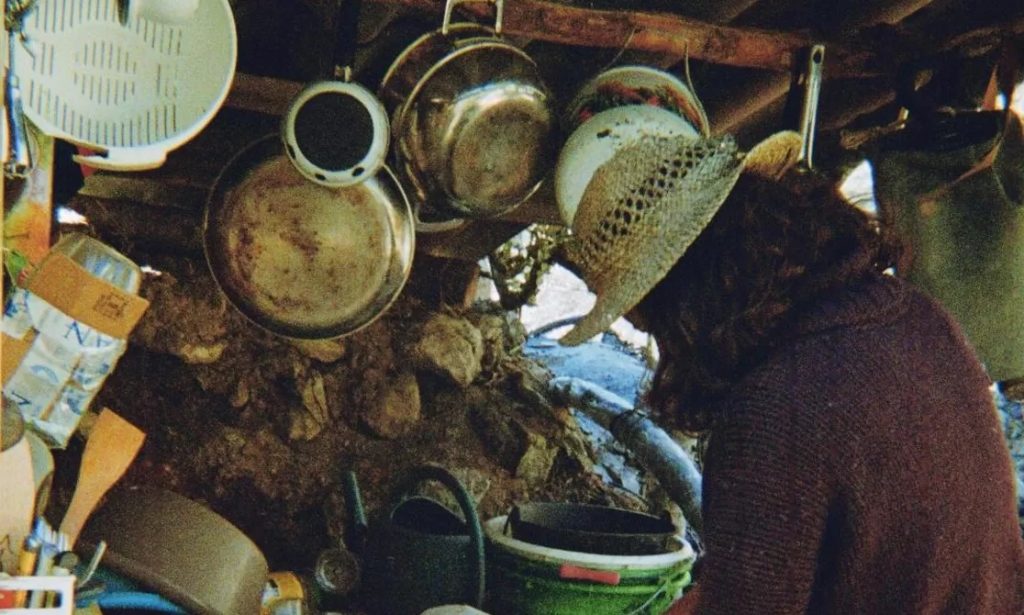 It is in this hut summary (upper right) that Emma has survived for three years, alone with her cat, in the mountains. The young woman has planted a sign asking walkers not to approach him with electronic devices.
It is more than an hour walk from the last hamlet. A corner of clearing removed at the bottom of a valley of Dévoluy (Hautes-Alpes), at 1,350 m altitude. When a hiker, a hunter ventures, he falls on a strange hut with earthen walls, inside which we sneak on all fours. Her only resident fled, like a frightened doe, at the slightest visit. Emma Hagard does not want us to approach her or to photograph her: because in our pockets, in our bags, we may have one of those harmless objects that, for her, have become formidable weapons. A laptop, a simple car key can trigger in this young brunette woman of 35 years of testing
//www.laprovence.com/article/papier/5712655/le-calvaire-demma-electrosensible.html
Five Irish county councils pass resolutions against 5G

Co Clare – June 2019

"In light of a recent appeal to the EU from 180 scientists and doctors from 36 countries warning about the danger of 5G, which will lead to a massive increase in involuntary exposure to electromagnetic radiation, that Clare County Council in exercising its responsibility to protect the environment and the public from harm

Co. Roscommon – July 2019

"That Roscommon County Council opposes the (1) testing of 5G and the roll out of 5G in County Roscommon, (2) calls on ComReg to deny licencing for its rollout and (3) calls on the Minister for Communications, Climate Change and the Environment to establish the facts about the radiation impact of 5G on the environment and human health with reference to global scientific knowledge."

Co. Leitrim – September 2019

"That Leitrim County Council, in exercising its responsibility to protect the environment and the public from harm, and in invoking the precautionary principle in relation to 5G, opposes the testing of 5G, the roll out of 5G, and any action that would facilitate the deployment of 5G in the County, calls on ComReg to deny licencing for its roll out."

Co. Sligo – September 2019

"That Sligo County Council delays (1) the testing of 5G and the roll-out of 5G in County Sligo (2) calls on ComReg to delay the licensing of its roll-out and (3) calls on the Minister for Communication, Climate Action and the Environment to establish the facts about the radiation impact of 5G, and to delay the roll-out across the country until a full assessment of the health and environmental implications are carried out with a report compiled and presented to the Oireachtas."

and then there were five…

Co. Wicklow – October 2019

Wicklow County Council has a social responsibility to serve, inform and protect the public and the environment from exposure to harm and therefore it opposes the roll out of unregulated 5G in the county of Wicklow based on the precautionary principle, pending the enactment by Dail Eireann of protective legislation. In the meantime it's advised a 5G working group be established who would be mandated to report back to the Council of the potential harmful effects of wireless EMF on our environment and our carbon footprint.

– Cllr. Fortune


URGENT AS WE STATED IN THE OCT NEWSLETTER
COUNCILS ACROSS THE COUNTRY JOIN THE 5G BAN –  AS EVIDENCE GROWS OF THE HARM – BT HAVE JUST SWITCHED ON 5G IN 5 CITIES INCLUDING COVENTRY AND WE SEE EVIDENCE OF BIRDS LOSING THEIR NAVIGATION SKILLS AND DYING FROM THE 5G RADIATION BEAM WAVES – SHARE THIS
 FOI REQUEST FOR EVIDENCE OF PUBLIC LIABLITIY INSURANCE
Freedom of Information. FOI request. We need people to request evidence of the insurance policies that Corporations, Universities & Council should have to cover public liability claims for harm, request FOI document or see posted on www.saveusnow.org.uk web site.
E mail info@saveusnow.org.uk for those that haven't already, Join us. Your subscriptions and donations are crucial so we can get the information out across a wider audience, the Political cover is also a crucial part of our emerging plan, we have a lot of problems with communications nationally as well as internationally to stop the LED 5G crime against us, you can help by sharing the information as best you can, we are making great headway now as the truth about 5G LED technologies cannot be kept hidden for much longer.
Liability notices, individuals who may have signed off on the deployment of uninsurable technologies, should be served a New Liability notice which will be posted on the S-U-N web site soon. They are culpable for the deployment of uninsurable untested technologies.
Court Case. We served papers on Gateshead Council on the 17/07/2019 at Gateshead Council offices, as expected no reply has been given over the crime they have committed. //www.crowdjustice.com/case/let-justice-be-done-though-the/ News coming soon.
Resistance. Is rising across the World as the realization that 5G is not what we have been told is becoming obvious. The main stream media are starting to touch on while covering up the truth about 5G. 5G is urban radar and operates in the Sub GHz range. 5G in the mm wave is a proposed advance and part of the industry narrative. Doing petitions or making contact over the mm wave proposal is a bear trap set by the industry.//www.youtube.com/watch?v=3sf9wHk8ShA&t=175
The Law, every day more science and evidence is emerging of the actual harm the 5G LED deployments are causing. We now have drafted legal templates that are available on requests from lawyers and solicitor's to serve on local authorities, Universities etc. 
Autonomous 5G Agenda, these products have been brought to our streets and cities now; with dangerous untested unregulated uninsurable illegal signal systems that will harm. Government is acting illegally against the public's right to be protected from hazardous technologies as they are mandated in law. ICNIRP guidelines are breached with 5G and do not apply to chronic exposures from Non Ionizing radiation transmitters.



'We have no reason to believe 5G is safe'
The technology is coming, but contrary to what some people say, there could be health risks
By Joel M. Moskowitz on October 17, 2019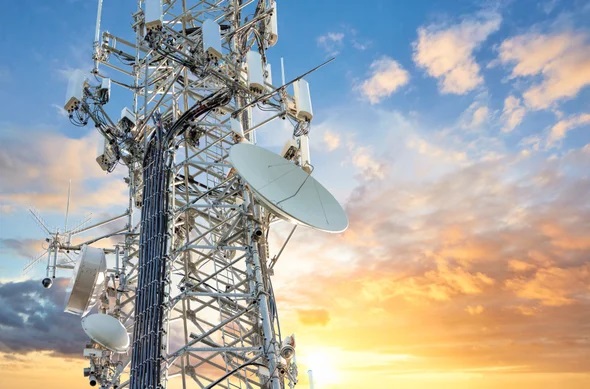 Credit: Bill Oxford Getty Images
The telecommunications industry and their experts have accused many scientists who have researched the effects of cell phone radiation of "fear mongering" over the advent of wireless technology's 5G. Since much of our research is publicly-funded, we believe it is our ethical responsibility to inform the public about what the peer-reviewed scientific literature tells us about the health risks from wireless radiation.
The chairman of the Federal Communications Commission (FCC) recently announced through a press release that the commission will soon reaffirm the radio frequency radiation (RFR) exposure limits that the FCC adopted in the late 1990s. These limits are based upon a behavioral change in ratsexposed to microwave radiation and were designed to protect us fromshort-term heating risks due to RFR exposure.  
Yet, since the FCC adopted these limits based largely on research from the 1980s, the preponderance of peer-reviewed research, more than 500 studies, have found harmful biologic or health effects from exposure to RFR at intensities too low to cause significant heating.
Proposed reforms to permitted development rights to support the deployment of 5G and extend mobile coverage
//blogs.scientificamerican.com/observations/we-have-no-reason-to-believe-5g-is-safe/
Krakow candidate Marta Patena challenges deployment of 5G as untested and unsafe
Marta Patena first came to international attention when she attended a meeting five years ago in Brussels representing the City of Krakow. The meeting was convened by Member of the European Parliament Michèle Rivasi to address concerns about the dangers of electromagnetic radiation.
On returning to Kakow, year on year, Patena has conducted the Krakow Forum on Electromagnetic Radiation held in the city's historic Wielopolski Palace built by a nobleman and military man in the mid-1500s and acquired by the city one hundred years later.
On September 23 Patena again took to the podium in Stanislaw Wyspianski council chamber – named after the writer, painter and poet of the Young Poland Movement – as an advisor to Krakow Mayor Prof. Jacek Majchrowski, and addressed the assembly explaining that the theme of the 4th Forum was Protection from Electromagnetic Environmental Pollution: The Precautionary Principle.
In the same week that Krakow discussed the health issues attached to electromagnetic radiation and implementation of the Precautionary Principal, the Vatican hosted a meeting to discuss the ethical use of digital technology, completely ignoring the the concerns of people from around the world regarding human and animal health and the environment. Two weeks earlier the Polish government in Warsaw agreed in principle with U.S. Vice President Mike Pence to deploy 5G millimeter microwave technology across the country in exchange for visas for Polish citizens to the United States.
As history tells us, once again Poland is at the forefront of international events and Patena does not shy away from the issue.
//emfcommunity.com/krakow-candidate-marta-patena-challenges-deployment-of-5g-as-untested-and-unsafe/
UK government tells councils not to block 5G over health scares
As more councils move to block 5G over citizen health campaigns, the UK government is taking a stand.The UK's Minister for Digital and Broadband, Matt Warman, will write to all UK planning authorities saying they should not oppose 5G roll-out without "legitimate grounds and evidence".
The government also plans to do more to clarify messaging around 5G and bust health myths.
The move follows several local authorities halting installation of masts after citizen campaigns around 5G health concerns,
//www.smartcitiesworld.net/news/news/uk-government-to-tell-councils-not-to-block-5g-over-health-concerns-4683?fbclid=IwAR0eJcdraawognLXTzMdCRAfrQx-dS8kiC7xnA5CtrAvlZ0zHUQw-uaa17k

Health issues are marginalized at the forthcoming 'The European 5G Conference 2020'
The 2020 edition of The European 5G Conference will take place in Brussels, Belgiumon January 29th & 30th. The majority of the issues concern technology and its deployment. Safety limits are mentioned, in passing, in the outline for the session #7. In fact, there is kind of complaint that because ICNIRP recommendations are not binding for the EU states, this hampers deployment of the 5G:
"…Whilst there are European recommendations on limits (based on guidelines from the International Commission on Non-Ionising Radiation Protection), these are not binding, and in some cases this is hampering 5G roll-out…"
Outline for the session #7 shows a push for harmonization of safety limits across the European Union, meaning every EU state should be obliged to use ICNIRP safety limits, no exceptions.
//betweenrockandhardplace.wordpress.com/2019/10/02/health-issues-are-marginalized-at-the-forthcoming-the-european-5g-conference-2020/ 
Leszczynski: Summary of the forthcoming Opening Lecture at the EMF Symposium in Mainz, Germany
In early 70's and 80's, the first generation (1G) of mobile phones and cell tower networks were deployed without prior testing for human health safety. It was assumed that the emitted low power is harmless. However, decades later, in 2011, the International Agency for Research on Cancer (IARC) has classified radiation emitted by cell phones and cell towers, by then already 3rd and 4th generation (3G and 4G), as a possible human carcinogen (category 2B).
Since the 2011 classification, a number of research studies was published that not only strengthened the evidence for the 2B classification but provided data suggesting that the IARC classification could be upgraded to the level of a probable human carcinogen (category 2A).
//betweenrockandhardplace.wordpress.com/2019/10/02/leszczynski-summary-of-the-forthcoming-opening-lecture-at-the-emf-symposium-in-mainz-germany/
Debating 5G in Helsinki
Topic of the wireless radiation and health, including the forthcoming deployment of the 5G, is not really debated in Finland.
News media shy of this topic because of the controversial science that is often presented in a controversial way by overzealous activists. Also, potential loss of revenues might play some role in "lack of interest" of news media in debating, or publishing opinions, about wireless radiation and health.
The same reasoning seems to apply to the research community in Finland, at the Universities and at the Academy of Finland. Many consider that "rocking the boat" in the Land of Nokia is unwise.
//betweenrockandhardplace.wordpress.com/2019/10/15/debating-5g-in-helsinki/
Google maps debuts detailed voice feature to help visually impaired people
to mark world sight day yesterday (october 10th) google maps announced the launch of an additional feature that gives more detailed voice guidance to visually impaired people. it includes new types of verbal announcements during walking trips that will let a person know if they're on the right route, how far until the next turn and in which direction they're walking.//www.designboom.com/technology/google-maps-visually-impaired-feature-10-11-2019/?utm_source=designboom+daily&utm_medium=email&utm_campaign=google+maps+debuts
Mind-reading technology is everyone's next big security nightmare

While the hardware can be made as secure as possible, turning our thoughts into a digital form will put them at risk just like any other data.
Technology allowing our thoughts and feelings to be translated into a digital form – and shared – is already a reality. Brain computer interfaces (BCI) allow us to connect our minds to computers for some limited purposes, and big tech companies including Facebook and many startups want to make this technology commonplace.
For those of you terrified by the prospect of technology recording – and broadcasting – your opinions of the boss, your secret fears, or anything else – relax.
At least, for now.
BCIs are currently not sophisticated enough to collect such granular information. The data they can gather is more based around measuring the physical movements people want to make or their emotional state.
//www.zdnet.com/article/is-mind-reading-tech-your-next-big-security-nightmare-yes-but-not-in-the-way-you-might-expect/
Google Is coming for your face
Personal data is routinely harvested from the most vulnerable populations, without transparency, regulation, or principles—and this should concern us all.
Last week, The New York Times reported on the federal government's plans to collect DNA samples from people in immigration custody, including asylum seekers. This is an infringement of civil rights and privacy, and opens the door to further misuse of data in the long term. There is no reason for people in custody to consent to this collection of personal data. Nor is there any clarity on the limits on how this data may be used in the future. The DNA samples will go into the FBI's criminal database, even though requesting asylum is not a crime and entering the country illegally is only a misdemeanor. That makes the practice not only an invasion of privacy in the present but also potentially a way to skew statistics and arguments in debates over immigration in the future.
//www.thenation.com/article/immigrant-dna-data/
5G cell phone radiation: How the telecom companies are losing the battle to impose 5G against the will of the people
The telecommunications companies and the mainstream media would have you believe that the race to roll out 5G is unstoppable. That you are nothing and no one in the face of a lethal multi-trillion-dollar agenda imposed by some of the most powerful entities on the planet.
They thought that if they called their new, alleged "communications technology", adapted from the military Active Denial Technology, "5G" or fifth generation, the public would just assume that it was more of the same as 4G, 3G or 2G. And if they could characterise the rollout as a race, the public would not have enough time to find out what a killer technology 5G is. How wrong they were! Not only has the public found out, but now they know how lethal previous generations of wireless technology – to be used concurrently with 5G – are as well.
//www.globalresearch.ca/telcos-losing-battle-impose-5g/5691065
Smoke detectors secret key to all seeing eye spy technology!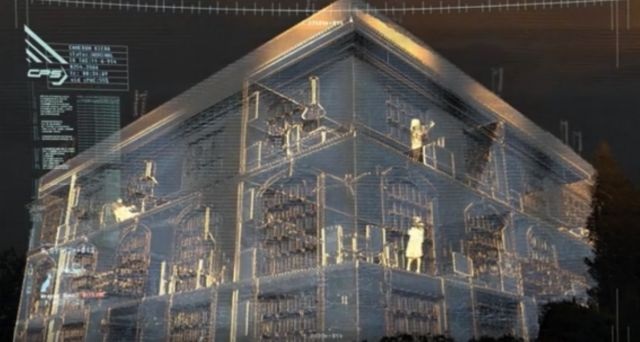 Very good information from a patriot researcher who has uncovered a shocking truth! Every smoke detector sold since 2001 is a spy hub for the government! The researcher says the Snowden documents contained the information about the smoke detectors which is the spy hub for everything! The smoke detector puts out microwaves on special government run frequencies that can penetrate walls far better than normal wifi! What does this mean? If this is true and I'm sure it is, then you smoke detector can be accessed by cell phone towers and satellite to give anybody a detailed view of everything going on in your house! All computers, tablets, phones and smart appliances talk to the smoke detector seamlessly which relays all the information to the cell phone towers and satellites!
//prepareforchange.net/2019/08/01/smoke-detectors-secret-key-to-all-seeing-eye-spy-technology/
coupled with the fact that, incidentally, they adopt new 'smoke alarm laws' in places like Maryland:
//wtop.com/maryland/2017/12/new-year-new-law-maryland-smoke-alarm-law-take-effect/
"Very dynamic acoustic environments' – Making us sick to the bone
As environmental hazards go, noise gets low billing. There is no Michael Pollan of sound; limiting your noise intake has none of the cachet of going paleo or doing a cleanse. When The New Yorker recently proposed noise pollution as the next public-health crisis, the internet scoffed. "Pollution pollution is the next big (and current) public health crisis," chided one commenter. Noise is treated less as a health risk than an aesthetic nuisance—a cause for people who, in between rounds of golf and art openings, fuss over the leaf blowers outside their vacation homes. Complaining about noise elicits eye rolls. Nothing will get you labeled a crank faster.
//sorendreier.com/very-dynamic-acoustic-environments-makes-us-sick-to-the-bone/
'This is a major risk': France rolls out new facial recognition technology
Is this how French President Emmanuel Macron is choosing to celebrate 70 years of Communist rule?
In a plan that sounds eerily similar to China's 'social credit score' system, Macron and the French Interior Ministry are pushing ahead plans to launch a national facial-recognition program, arguing that it "will make the state more efficient."
According to Bloomberg, the ID program, known as "Alicem", is set to be rolled out in November, after the launch was moved forward from an end-of-year timeline.
//www.zerohedge.com/political/major-risk-france-rolls-out-new-facial-recognition-technology
Photo: Apple blocks police-tracking Hong Kong protest app from iOS store
Tech giant Apple reportedly cited the encouragement of illegal activity as the reason behind its app store's rejection of HKMap Live, a crowdsourced, emoji-packed map designed to track police presence in Hong Kong and reportedly level the playing field between protesters and authorities.
//sputniknews.com/asia/201910031076957478-photo-apple-blocks-police-tracking-hong-kong-protest-app-from-ios-store/
Voice AI systems will be 'everywhere' and 'phones will disappear in 10 years'
Voice AI systems will be everywhere around us within the next decade, meaning we only have to speak to get what we want, an AI expert has claimed.
Entrepreneur, author and internet personality Gary Vaynerchuk has claimed we will soon live in a world without phones or the need to type a single thing as the AI systems come in.
//www.dailystar.co.uk/news/voice-ai-systems-everywhere-phones-20534590


//www.subscribestar.com/posts/58716
Chinese citizens will need to pass facial recognition test to use the internetSocial credit tyranny accelerates.
Chinese citizens will be forced to pass a facial recognition test to use the Internet in the latest expansion of the country's draconian social credit score system.
"At present, a Chinese citizen will need to show his or her ID card while applying for a landline or the internet," reports the Daily Mail. "The facial-recognition test is set to verify that the ID card belongs to the applicant."
//www.infowars.com/chinese-citizens-will-need-to-pass-facial-recognition-test-to-use-the-internet/
Smartphone users warned to be careful of the Antichrist
People's dependence on smartphones and modern technology could bring about the coming of the Antichrist, the leader of the Russian Orthodox Church has warned.Russian social media users largely responded with humour and scepticism, whilesome accused the Church of "serving the regime".
Speaking to Russian state TV, Patriarch Kirill said smartphone users should be careful when using the "worldwide web of gadgets" because it represented "an opportunity to gain global control over mankind".
"The Antichrist is the person who will be at the head of the worldwide web, controlling all of humankind," he said.
//www.bbc.com/news/blogs-trending-46794556

Total individual control technology: Insider exposes how you & your DNA are being targeted
Total Individual Control Technology is a nefarious type of EM (Electromagnetic) and V2K (Voice to Skull)weaponized technology that is being experimented with and deployed against segments of the American population. Those attacked by thiselectronic stalking are known as TIs (Targeted Individuals). Recently another brave whistleblower has stepped forward to expose it. Bryan Kofron (who formerly used the alias of Justin Carter) is a security industry specialist who used to work for a private security company SIS (Security Industry Specialists) in Seattle, Washington. He quit in disgust after realizing that his former firm, and others just like it, were actively using this so-called total individual control technology to target people, then ultimately control and destroy their lives. Since he quit, he has himself become a victim of the technology via gangstalking.
//thefreedomarticles.com/total-individual-control-technology/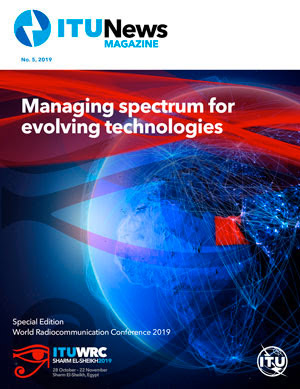 United Nations continues push for wireless and AI
What ITU Member State delegates will discuss at the World Radiocommunication Conference 2019 (WRC-19).

The international treaty governing the use of the radio-frequency spectrum and satellite orbits.

How decisions taken at WRC-19 may impact the appropriate protection and availability of spectrum for different services.

//www.itu.int/en/itunews/Pages/default.aspx
AI for Good: "While we may not have truly intelligent robots yet, applications of artificial intelligence — from automation to predictive analytics to smart public services — have a vital role to play in accelerating the achievement of the SDGs," writes the United Nations Deputy Secretary-General, Amina Jane Mohammed.

Call for more U.N. involvement & control

A WORLD AT RISK

Annual report on global preparedness for health emergencies Global Preparedness Monitoring Board

The United Nations must strengthen coordination mechanisms

Foreword by electrosensitive H.E. Dr Gro Harlem Brundtland

The Secretary-General of the United Nations, with WHO and the United Nations Office for the Coordination of Humanitarian Affairs (OCHA), must strengthen coordination in different country, health and humanitarian emergency contexts, by ensuring clear United Nations systemwide roles and responsibilities; rapidly resetting preparedness and response strategies during health emergencies; and enhancing United Nations system leadership for preparedness, including through routine simulation exercises. WHO should introduce an approach to mobilize the wider national, regional and international community at earlier stages of an outbreak, prior to a declaration of an IHR (2005) Public Health Emergency of International Concern.

//apps.who.int/gpmb/assets/annual_report/GPMB_annualreport_2019.pdf

BBC special 'Smartphones — The Dark Side' asks what makes social media and technology addictive
Whether we like it or not, smartphones have a knack for mediating every facet of our life; BBC special 'Smartphones — The Dark Side' aims to be a direct response to this technological upheaval
So, you have posted your latest achievement on social media. Within minutes, your phone buzzes with notifications. You click immediately to excitedly see how many likes and retweets you have received… and now you're hooked. Social media addiction has become a 'second nature affliction' to most of us — so much so, that there are rehabilitation programmes for it. But what propels this addiction?
As part of BBC's long-running Panorama specials, Smartphones — The Dark Sideis soon to be aired on Sony BBC Earth. It is hosted by journalist Hilary Andersson who gets to the bottom of this ongoing social dilemma.
//www.thehindu.com/sci-tech/technology/internet/scrolling-down-to-the-rabbit-hole/article29154348.ece
Political campaigns know where you've been. They're tracking your phone.
Voter targeting has grown more invasive with location data that apps can transmit from cellphones
When Donald Trump took the stage last month in Fayetteville, N.C., to support Republican candidate Dan Bishop in a special election, thousands of people showed up.
Mr. Bishop was seeking their support. An outside Republican group was looking for something more. It wanted their data.
Unknown to the crowd, the Committee to Defend the President, a Republican political-action committee that supports Mr. Trump, had hired a company to collect unique identification numbers from attendees' smartphones that evening, based on location data those phones were sending to third parties. The goal was to target ads at people it could drive to the polls the next day. Mr. Bishop won by about 3,800 votes.
//www.wsj.com/articles/political-campaigns-track-cellphones-to-identify-and-target-individual-voters-11570718889
Former Google CEO Eric Schmidt believes biology is the next frontier in computing

Former CEO Eric Schmidt said biology is in a "golden period," making it perfect for tech.

Schmidt said data from human eyes will generate new algorithms.

He also said computing and biology need each other now more than ever.

//www.cnbc.com/2019/10/02/eric-schmidt-says-hes-eyeing-biology-for-the-next-computing-frontier.html
The sound shirt lets deaf people feel music on their skin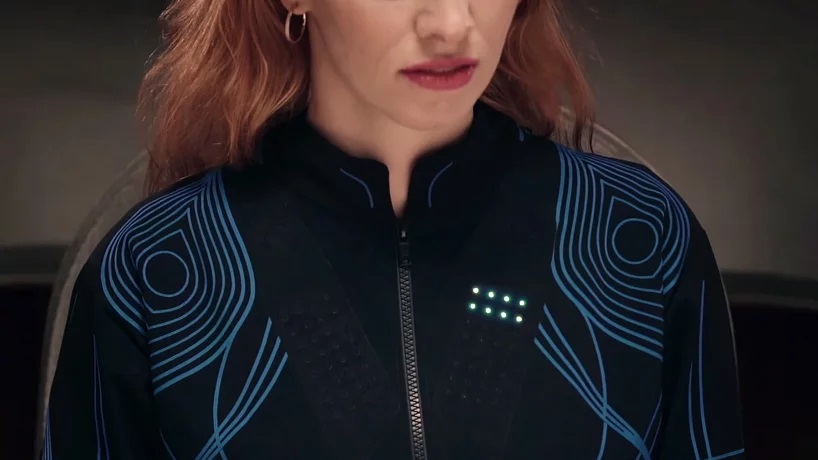 the soundshirt is a haptic wearable device that allows deaf users to feel music on their skin. designed by fashion tech company cute circuit, the sound shirt brings music to life using a series of haptic sensors that are built into the material.
the soundshirt features 30 micro-actuators embedded in the fabric of the garment. these sensors translate the sound in real-time, into a tactile language that is unique to each piece of music being performed.
//www.designboom.com/technology/cute-circuit-deaf-people-feel-music-skin-soundshirt-haptic-sensors-10-04-2019/?utm_source=designboom+daily&utm_medium=email&utm_campaign=the+sound+shirt
JFK Airport's Terminal 1 launches facial recognition boarding
A biometric self-boarding gate has officially been launched at John F. Kennedy International Airport's Terminal 1, officials said Tuesday.
Lufthansa has deployed the paperless, high-tech boarding process – which uses facial recognition technology to verify travelers with a photo capture — at its largest US gateway at the Queens airport.
Air France, Japan Airlines and Norwegian Airlines are expected to follow suit at the terminal, officials said.
//nypost.com/2019/10/08/jfk-airports-terminal-1-launches-facial-recognition-boarding/

Support building for statewide ban on red-light camerasCritics say devices are a 'revenue grab' for cities and a source of political corruption.
SPRINGFIELD — Bipartisan support appears to be building in the Illinois General Assembly for a statewide ban on red-light cameras.
Those are devices that some municipalities install at intersections to detect drivers running through red lights or turning without coming to a full stop.
Critics of those devices, however, argue they serve only to generate revenue and are a potential source of political corruption.
"Studies have shown that it does not improve safety. In fact, that it increases rear-end collisions," Rep. David McSweeney, R-Barrington Hills, said in an interview. "So this is really a revenue grab by local governments. And, as we've seen recently, this is obviously tied up, but likely with corruption."
//chicago.suntimes.com/2019/10/9/20907141/support-building-for-statewide-ban-on-red-light-cameras
AI bias: How tech determines if you land job, get a loan or end up in jail

Businesses across almost every industry deploy artificial intelligence to make jobs simpler for staff and tasks easier for consumers.
Computer software teaches customer service agents how to be more compassionate, schools use machine learning to scan for weapons and mass shooters on campus, and doctors use AI to map the root cause of diseases.
Sectors such as cybersecurity, online entertainment and retail use the tech in combination with wide swaths of customer data in revolutionary ways to streamline services.
Though these applications may seem harmless, perhaps even helpful, the AI is only as good as the information fed into it, which can have serious implications.
You might not realize it, but AI helps determine whether you qualify for a loan in some cases. There are products in the pipeline that could have police officers stopping you because software identified you as someone else.
//eu.usatoday.com/story/tech/2019/10/02/how-artificial-intelligence-bias-can-work-against-you/2417711001/

Motorola, known for cellphones, is fast becoming a major player in government surveillance and artificial intelligence
Motorola Solutions is among the tech firms racing to deliver new ways of monitoring the public.
The surveillance tools have been installed in schools and public housing, deployed on roads and public transit, and worn by police officers.
They've been developed by an array of technology firms competing for government business.
And many are now owned by a company seeking to grab a bigger piece of a booming market.
Motorola, a brand typically associated with cellphones and police radios, has joined the race among tech firms to deliver new ways of monitoring the public.
Since 2017, the Chicago-based tech company — now known as Motorola Solutions, after Motorola Inc. spun off its mobile phone business — has invested $1.7 billion to support or acquire companies that build police body cameras; train cameras to spot certain faces or behavior; sift through video for suspicious people; and track the movement of cars by their license plates. By consolidating these tools within a single corporation, and potentially combining them into a single product, Motorola Solutions is boosting its stature in the surveillance industry ─ and amplifying concerns about the government's growing power to watch people almost anywhere they go.
//www.nbcnews.com/news/us-news/motorola-company-known-cellphones-fast-becoming-major-player-government-surveillance-n1059551

Health issues are marginalized at the forthcoming 'The European 5G Conference 2020'
The 2020 edition of The European 5G Conference will take place in Brussels, Belgiumon January 29th & 30th. The majority of the issues concern technology and its deployment. Safety limits are mentioned, in passing, in the outline for the session #7. In fact, there is kind of complaint that because ICNIRP recommendations are not binding for the EU states, this hampers deployment of the 5G:
"…Whilst there are European recommendations on limits (based on guidelines from the International Commission on Non-Ionising Radiation Protection), these are not binding, and in some cases this is hampering 5G roll-out…"
Outline for the session #7 shows a push for harmonization of safety limits across the European Union, meaning every EU state should be obliged to use ICNIRP safety limits, no exceptions.
//betweenrockandhardplace.wordpress.com/2019/10/02/health-issues-are-marginalized-at-the-forthcoming-the-european-5g-conference-2020/

Leszczynski: Summary of the forthcoming Opening Lecture at the EMF Symposium in Mainz, Germany
In early 70's and 80's, the first generation (1G) of mobile phones and cell tower networks were deployed without prior testing for human health safety. It was assumed that the emitted low power is harmless. However, decades later, in 2011, the International Agency for Research on Cancer (IARC) has classified radiation emitted by cell phones and cell towers, by then already 3rd and 4th generation (3G and 4G), as a possible human carcinogen (category 2B).
Since the 2011 classification, a number of research studies was published that not only strengthened the evidence for the 2B classification but provided data suggesting that the IARC classification could be upgraded to the level of a probable human carcinogen (category 2A).
//betweenrockandhardplace.wordpress.com/2019/10/02/leszczynski-summary-of-the-forthcoming-opening-lecture-at-the-emf-symposium-in-mainz-germany/
Debating 5G in Helsinki
Topic of the wireless radiation and health, including the forthcoming deployment of the 5G, is not really debated in Finland.
News media shy of this topic because of the controversial science that is often presented in a controversial way by overzealous activists. Also, potential loss of revenues might play some role in "lack of interest" of news media in debating, or publishing opinions, about wireless radiation and health.
The same reasoning seems to apply to the research community in Finland, at the Universities and at the Academy of Finland. Many consider that "rocking the boat" in the Land of Nokia is unwise.
//betweenrockandhardplace.wordpress.com/2019/10/15/debating-5g-in-helsinki/
Big Tech having a "crisis of conscience"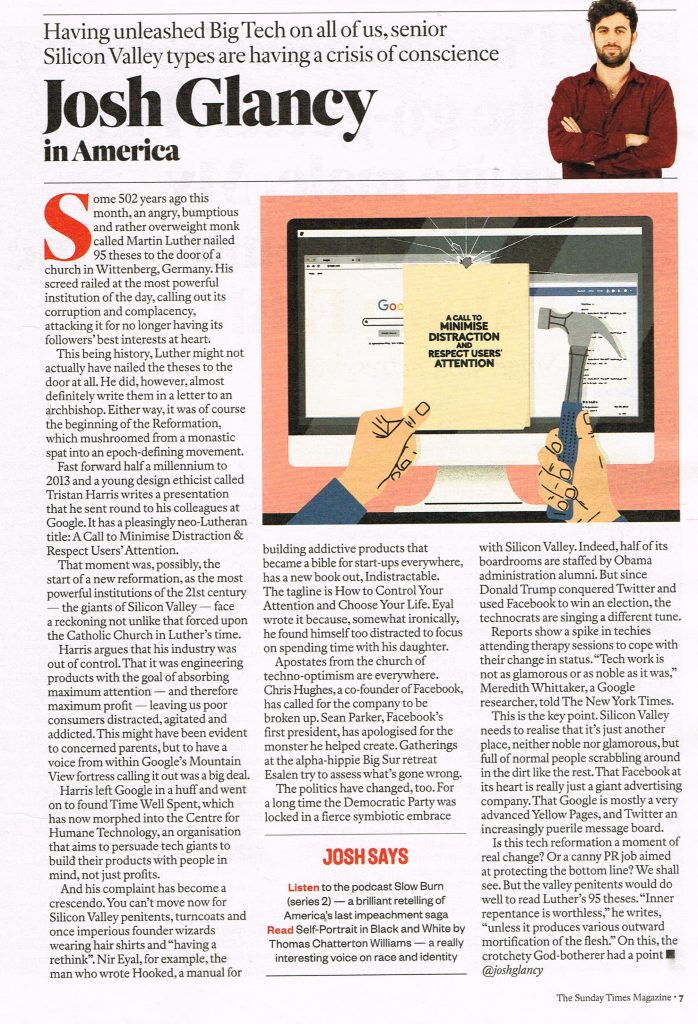 From Pauline Keeley, Dublin
Blue light from smartphones 'can speed up ageing process'Long-term exposure to blue light emitted by smartphones, laptops and other digital devices may lead to brain damage and speed up the ageing process, scientists say.
Experiments on common fruit flies have shown that prolonged exposure to this light spectrum impaired their mobility and caused their brain cells to deteriorate.
The research, published in the journal 'Aging and Mechanisms of Disease', demonstrated that even blind flies – which had a mutation that stopped them from developing their eyes – showed a similar type of damage, implying that the flies did not have to "see" the light to be harmed by it.
//www.independent.ie/irish-news/health/blue-light-from-smartphones-can-speed-up-ageing-process-38606940.html
Scientists develop 'artificial skin' that can make mobile phones ticklish

Scientists have developed an "artificial skin" that they say can wrap around devices such as smartphones and make them ticklish.

The prototype, which has been designed to look like and mimic human skin, responds to different forms of human contact such as tickling, caressing and pinching.


Called Skin-On interface, it can be attached to mobile phones, wearable devices and laptop touchpads.
//www.breakingnews.ie/discover/scientists-develop-artificial-skin-that-can-make-mobile-phones-ticklish-958472.html
From Emil Pierre Stack, Australia
Healing Frequency Discovered Between 85-255 Hz?
One strange "healing cord" runs throughout all of us…
 Controlling everything from your blood pressure… to your memory and brain function… to your blood sugar… to your lung function… to your mood… and more.
 And now a retired Rocker of all people has discovered how to spark and control this system for incredible healing.
See the astounding video about it here and discover how easy it is to spark this healing within your own body.
//pro.donovansolution.com/p/OV6SSSPKG1F/LOV6V918/?h=true&sid1=1009&sid2=gbe37hhbn5ixfimf&sid3=aff_unique1&h=true
From Allan James Brennan, Ireland
Oregon School Wireless Safety Bill signed into law! Microwave sickness in schools
After unanimous approval by the State Senate, the Oregon House of Representatives passed SB 283 with an overwhelming 50-8 on June 25th.
Then Oregon Governor Kate Brown signed the bill August 9th! Oregon is the first state in the U.S. to pass such significant legislation!
SB 283 directs the Oregon Health Authority to review peer-reviewed, independently-funded scientific studies on the impact of exposure to microwave radiation, particularly exposure to children that results from use of wireless network technologies in schools.
The bill also "…directs the Oregon Department of Education to develop recommendations to schools in this state for practices and alternative technologies that reduce students' exposure to microwave radiation that Oregon Health Authority report identifies as harmful."
Video testimony before the Oregon legislature that led to the bill's passing included a 14-year old girl telling how she developed microwave sickness at school, which can be found here //ehtrust.org/first-in-the-nation-oregon-passes-state-bill-on-wireless-radiation-and-health-in-school/ At 8:19-9:45, she talks about being dizzy, nauseous, having anxiety, and rash which developed from sitting underneath the classroom Wi-Fi access point. She then transferred to Waldorf school without Wi-Fi, but will have nowhere to go to school in 9th grade because all other schools have Wi-Fi. Dr. Paul Heroux, Faculty of Medicine, McGill University in Montreal, gives testimony about the science at 9:46-12:56, 16:05-18:18.

Actual text of SB 283:    //olis.leg.state.or.us/liz/2019R1/Downloads/MeasureDocument/SB283   
On June 13, 2019 KDRV (ABC) reported on this bill when it passed OR's state senate.  //www.kdrv.com/content/news/School-wireless-safety-bill-passes-state-senate-511283802.html   Sen. Laurie Monnes-Anderson, a retired public health nurse, has championed this issue for many years while facing ridicule and disrespect from other legislators. The issue has come to the fore as cancer clusters in schools near cell towers are being reported and  as faculty and students increasingly report being stricken with microwave sickness in schools at alarming rates.
To read how countries like Israel, France, Belgium and Cyprus have taken measures to remove Wi-Fi from schools or significantly reduce children's exposure to Wi-Fi and cell phones in schools: //ehtrust.org/schools-worldwide-removing-wifi-reducing-exposure/

———————————————————————————————————————————————————————————-

Epoch Times articles on microwave sickness in children and teachers from the Wi-Fi at their schools:

• May 2019 //www.theepochtimes.com/tuning-in-to-microwave-sickness_2925499.html , where Dr. Beatrice Golomb, Dafna Tachover, and Angela Tsiang were interviewed.   Details microwave sickness in the U.S. Diplomats in Cuba and the story of how a 9-year old boy became sick suddenly in 2013 upon returning to school in August for the 4th grade, by developing severe headaches, memory and concentration problems, sleeping problems, digestive problems, immune problems, and skin problems.  In 2015 he was diagnosed by a medical doctor with  microwave sickness/electromagnetic sensitivity, triggered by hidden cell towers next to his school that were upgraded in June 2013 prior to him becoming sick.  Now he suffers the same from school Wi-Fi and has been homeschooled because his school refused to accommodate him, despite having a medical diagnosis and that electromagnetic sensitivity is a disability recognized by the ADA since 2002.   see p. 56353 of  //www.access-board.gov/attachments/article/586/recreation-rule.pdf  :   "…The Board recognizes that … electromagnetic sensitivities may be considered disabilities under the ADA if they so severely impair the neurological, respiratory or other functions of an individual that it substantially limits one or more of the individual's major life activities."  

• February 2019,   Another article about Wi-Fi in Schools  interviewing teachers and students who've been affected Wi-Fi in Schools: Experimenting With The Next Generation  It includes coverage of the Bills in Oregon lobbied for by Parents Across America and David Morrison, children and teachers who have become injured.  The article includes interviews with Dr. Martha Herbert, Dr. Martin Pall, Dafna Tachover and Deb Meyer from Parents Across America and Laurie Brown, a teacher from LA who developed Microwave Sickness after additional access points were installed for common core testing. 

• November 2018.  Dr. Martin Pall, Dafna Tachover, and a 17-year old teenager with EHS were interviewed. //www.theepochtimes.com/resistance-to-5g-roadblock-to-a-high-tech-future-or-warning-of-a-serious-health-risk_2705116.html

—————————————————————————————————————

Microwave Sickness in U.S. Diplomats

Merriam-Webster Medical Dictionary  //www.merriam-webster.com/medical/microwave%20sickness :

Microwave Sickness: a condition of impaired health reported especially in the Russian medical literature that is characterized by headaches, anxiety, sleep disturbances, fatigue, and difficulty in concentrating and by changes in the cardiovascular and central nervous systems and that is held to be caused by prolonged exposure to low-intensity microwave radiation.

Microwave sickness has been affecting US diplomats since 1950s, who have been bombarded with microwave radiation. Their symptoms: headaches, nosebleeds, fatigue, dizziness, sleeping problems, memory loss, inflammatory skin problems, hives, hearing loss

◦ Moscow, 1950s-1970s.   Russians bombarded the U.S. Embassy with microwave radiation  //www.washingtonpost.com/archive/politics/1977/11/12/us-protests-sudden-increase-in-radiation-at-moscow-embassy/a5cd66a8-4d03-41a4-a4cb-bf70c7d2cddc/?utm_term=.9d8b694cdb4  and made them sick with microwave sickness     //ecfsapi.fcc.gov/file/7020348142.pdf 
◦ Cuba, 2016.   NBC Reports 26 U.S. diplomats  have suffered brain damage similar to a concussion, even though the victims were not physically assaulted.  The U.S. government's investigation has determined that microwave sickness is the most probable explanation of their symptoms.  "the U.S. believes sophisticated microwaves or another type of electromagnetic weapon were likely used on the U.S. government workers"  
//www.nbcnews.com/news/latin-america/u-s-officials-suspect-russia-mystery-attacks-diplomats-cuba-china-n908141  
◦ China, 2019. CBS 60 minutes reported that 15 US diplomats in China were mysteriously suffering from symptoms of brain injury, even though they were not physically assaulted. . They are reporting the same symptoms as the injured diplomats in Cuba, who are believed to have been attacked by microwave weapons This would mean that the diplomats symptoms are due to microwave sickness.
//www.cbsnews.com/news/brain-trauma-suffered-by-u-s-diplomats-abroad-could-be-work-of-hostile-foreign-government-60-minutes/

Welcome to the smart city of the future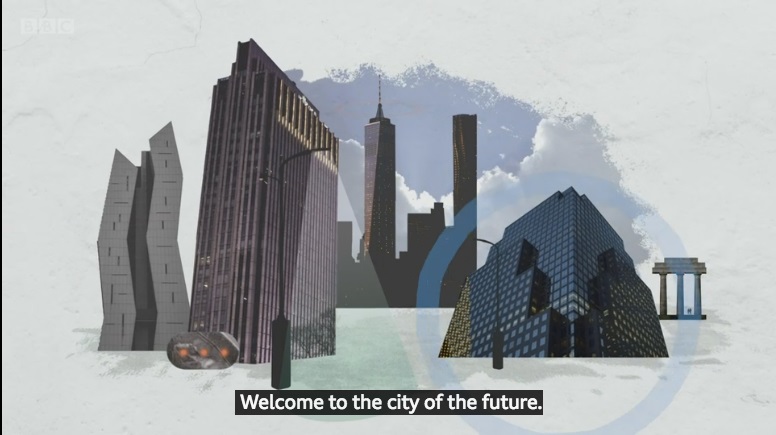 //www.bbc.com/ideas/videos/welcome-to-the-smart-city-of-the-future/p07q2q3t
From Patricia Burke, Massachusetts

Oct 6, 7 EMF TECH and UTILITY NEWS OVERVIEW

Oct 7 watch what is going on in Italy on the 7th of Oct. The Italian Parliament going to vote re: Stop 5G

Oct 7 MA RF bill hearings. Testimony template: and please send angels:

//docs.google.com/viewer?a=v&pid=sites&srcid=ZGVmYXVsdGRvbWFpbnx1bmRlcnN0YW5kaW5nZW1mc3xneDo2ZjI0ZDgwM2ZjNjNlOTkz
Oct 10; Interview—Creating Harmony Inside And Out

Thursday, 10th October at 12 noon EST (9 AM PST or 5 PM GMT)LLOYD BURRELL interviewing Feng Shui consultant and former bodywork therapist, Holland Franklin.

//www.electricsense.com/creating-harmony-inside-and-out/
ANTENNAS AND TOWERS://www.emfsa.co.za/news/city-of-cape-town-1-october-2019-media-release-city-victorious-in-cellphone-mast-case-against-telkom/
"It should not be necessary for communities and residents to be the watchdogs. Behind the scenes – the hard work from the community and activists, the amount of e mails that were ignored (or went round in circles). And what about the other illegal towers? Is it going to take the community yet again to instigate action or will the City ensure that they are removed immediately?"
//www.emfsa.co.za/news/cape-town-south-africa-illegal-heathfield-mast-activists-fought-injustice/

ANTENNAS AND TOWERS Proposal to add cellphone tower to state park draws concern

//www.nbc15.com/cw/content/news/Proposal-to-add-cellphone-tower-to-state-park-draws-concern-562124051.html
CELLPHONES:

Dr.Oz interviews Dr.Paul Saphier on cell phone radiation:

//www.doctoroz.com/episode/oz-exclusive-fertility-mix-nightmare-my-son-was-born-another-woman?video_id=6088795873001
CELLPHONES:  Phonegate: Dr Arazi's alert launched at the European Parliament
" The presentation made by Dr Marc Arazi demonstrated, with supporting evidence, that it was no longer possible to trust the mobile phone manufacturers, who knowingly overexposed us to the waves of our mobile phones, well beyond the limits of the risks to our health."
//www.phonegatealert.org/en/phonegate-dr-arazis-alert-launched-at-the-european-parliament   His 8-slide presentation is included.
CELLPHONES; High school goes phone-free, students actually love it

//www.wmcactionnews5.com/2019/10/05/high-school-goes-phone-free-students-actually-love-it/

CELLPHONES Some seniors prefer to experience life without a cell phone
//www.ironmountaindailynews.com/lifestyles/life/2019/10/some-seniors-prefer-to-experience-life-without-a-cell-phone/
CELLPHONES: Editorial: Locking cellphones in classrooms is a smart way to improve performance

//www.stltoday.com/opinion/editorial/editorial-locking-cellphones-in-classrooms-is-a-smart-way-to/article_00ba284e-e60d-585e-aef1-78ffdd0e7dd3.html
CELLPHONES: Anchorage high school implements cell phone free policy

After teachers and staff members have observed for years students distracted by pings and buzzes from their cells and they decided they needed to make a change.

"A cell phone really is an addiction and they couldn't go without constantly being glued to the cell phone screen," said Dr. Antje Carlson, Lumen Christi's English Department Chair. "

//www.ktuu.com/content/news/Anchorage-high-school-implements-cell-phone-free-policy-562133191.html
CELLPHONES: Want to disconnect from your phone? Automakers are making that tougher

//www.goodmorningamerica.com/news/story/disconnect-phone-automakers-making-tougher-66003320

CELLPHONES Which Comes First: Smartphone Dependency or Depression?
New research suggests a person's reliance on his or her smartphone predicts greater loneliness and depressive symptoms, as opposed to the other way around.

//uanews.arizona.edu/story/which-comes-first-smartphone-dependency-or-depression
CELLPHONES: 'We love it!': High school bans cellphones to foster community

//www.wcvb.com/article/we-love-it-high-school-bans-cellphones-to-foster-community/29379123
SCHOOLS: Holland Public Schools launches pilot program for internet on buses

//www.hollandsentinel.com/news/20191003/holland-public-schools-launches-pilot-program-for-internet-on-buses
EMF: Leszczynski: Presentation at the EMF Symposium in Mainz, Germany

Slides of my presentation, at theInternational Public Symposium "Biological effects of wireless technology" held in the Electoral Palace, Mainz, Germany, October 4 – 6, 2019, are available from this linkLeszczynski Mainz 4 October 2019.

ANDWireless Communication Technology and Health: From 1G to 5G and beyond
What we know. What we do not know. What we should know.

"In summary, it is known that 1G – 4G emitted radiation affects development of human brain cancer and development of cancer in animals, through thermal and non-thermal mechanisms triggered by the activation of cellular stress response. For the currently deployed 5G, the biological and health effects of the millimeter-waves are largely unknown because of the lack of appropriate scientific studies."

EWASTE: The trend of Air Pods and its contribution to e-waste

FCC: ON FOX NEWS, FCC CHAIR BLAMES 'OBAMA FCC' FOR 'TREATING THE INTERNET LIKE A SLOW-MOVING UTILITY'

The chairman added that broadband infrastructure is difficult to build and "the harder regulations make it to build a business case for building these networks, the less likely it is those networks will be built."

Obama's net neutrality rules barred internet providers including AT&T and Comcast from blocking certain sites or billing customers for better quality services or specific content.

//www.newsweek.com/fox-news-fcc-obama-net-neutrality-1462768
5G OPPOSITION

5G: Erin Brokovich Firm Joins Citizens Lawsuit to Stop 5G… Dearest Smart Meter Opposition, It's been a long time. I hope you are well as can be expected under the circumstances. Although I think that most of you are on my email list for when I send out a news letter (I rarely send them out) I am sending you this note because we are finally taking the ultimate action…suing the FCC, addressing the Telecom Act and dealing with EHS per ADA at the Federal level, but with a powerhouse attorneys behind us! Please click on the below link which contains a Go Fund Me link and short video I made about the lawsuit.

Lawsuit Email Description and Link to Go Fund Me Video…

//thepeoplesinitiativefoundation.salsalabs.org/erinbrokovichlawfirmjoinswirelessradiationlawsuit-a
We are going to finally win on this, but not without your help and involvement. Please donate whatever you can and please do forward this email to whomever you can and/or re-post the link in your FB, Twitter, etc…I am a social media dinosaur so not the greatest with twitter and all the other ones. Thank you so much again for your help.

If anyone receiving this is not on my news letter email list please let me know so I can add you. We are going to finally win on this, but not without your help and involvement. Sending a lot of love and light to each of you.

, The reason I stopped using this account is gmail severely limits people ability to send, only 500 per each 24 hour period so it became very problematic.  So some of you will be receiving this tomorrow or the next day based on alphabetization. xoxoxo,  Liz Barris mandatoryussmartgridblock@gmail.com
5G: Danish Citizens Are Suing the Danish State Over Forced 5G Installation
//www.activistpost.com/2019/10/danish-citizens-are-suing-the-danish-state-over-forced-5g-installation.html
5G: All Hype or a Digital Revolution? Denver Prepares for 5G

Installing the new technology and the benefits that follow will generate $579 billion in economic impact and create 70,000 jobs in the metro area, industry representatives say. Others have their doubts.

//www.govtech.com/network/All-Hype-or-a-Digital-Revolution-Denver-Prepares-for-5G.html
5G: Carmel homeowners raise concerns over 5G small cell towers (IN)

Call 6 Investigates could not find any notification procedure in place requiring companies or cities to notify homeowners or businesses know when a small cell structure is installed.

We talked to another Carmel homeowner, who did not want to go on camera, who said she had no idea the structure just built in front of her house near 126th and Towne is a small cell tower for 5G.

The President of the Carmel Cable and Telecommunications Commission, Winston Long, is concerned about the impact on health.

In a September 19 memo to the Carmel City Council, Long pointed to a U.S. Health and Human Services study from November 2018 that found radio frequency radiation like that used in 2G and 3G cell phones led to cancer and tumors in male rats.

Long is asking city leaders to "immediately pause the installation of small cell antennas until more scientific data is available."

Until now, the city's Board of Public Works has approved the towers.

//www.theindychannel.com/news/call-6-investigators/carmel-homeowners-raise-concerns-over-5g-small-cell-towers
5G: Costa Mesa moves ahead with changes to high-speed wireless infrastructure, despite protests from residents

//www.latimes.com/socal/daily-pilot/news/story/2019-10-02/costa-mesa-moves-ahead-with-changes-to-high-speed-wireless-infrastructure-despite-protests-from-residents
5G: Verizon Gives 5G to Under-Resourced Students Despite Company's 2014 Warning to Shareholders About Future Lawsuits

5G: 5G may worsen India's electronic waste mess

//www.thehindubusinessline.com/opinion/5g-may-worsen-indias-electronic-waste-mess/article29594474.ece
5G: 5G Cell Phone Radiation:

"How the Telecom Companies Are Losing the Battle to Impose 5G Against the Will of the People"

5G: 5G is finally here – but is it safe?

As 5G begins rolling out across the U.S., the hype surrounding this new generation of cellular technology is booming. Wireless carriers boast about ongoing test cities while consumers rush for 5G phones.

Although this technology has been in the making for almost a decade, it's difficult not to feel some excitement now that it's becoming a reality. However, as with every innovation, its release does come with a bit of trepidation.

There is an abundance of stories regarding the potential dangers of 5G, leaving consumers questioning its safety. What do the government and the scientific community have to say about 5G? Let's find out.

What's the government's view on the safety of 5G?

In August of this year, the Federal Communications Commission (FCC) ruled that 5G is safe. The agency further held that the decades-old rules regulating radio emissions for safety do not require any changes.

While FCC officials noted the radio frequency waves used in 5G technology are higher than its predecessors, the commission stated 5G waves remain part of the radio spectrum that emits non-ionizing radiation and does not damage DNA.

FCC chairman Ajit Pai proposed changes to make the rules more consistent across technology types; however, he made it clear the rules are not going to be any tighter as the current FCC limits are "among the strictest in the world."

The Food and Drug Administration (FDA) also stands by 5G's safety.

Last year, Jeffrey Shuren, M.D., J.D. Director of the FDA's Center for Devices and Radiological Health released a statement that addressed this topic. Shuren stated that due to ongoing evaluations, available scientific evidence and current information the agency believes "the current safety limits for cell phones are acceptable for protecting the public health."

Despite the FCC and FDA safety statements, several senators have recently criticized both organizations for their lack of answers regarding 5G health concerns. Before a Senate committee, wireless carriers did concede they are unaware of any independent scientific studies on the safety of 5G technologies.

This led Senator Blumenthal to conclude, "So there really is no research ongoing. We're kind of flying blind here, as far as health and safety are concerned."

The scientific community is skeptical

Although the current federal stance on the safety of 5G is that the technology is safe for use, the scientific community is not fully convinced. True, there are no known ongoing studies of the safety of 5G. However, there is a considerable amount of research dedicated to radiofrequency and its potential effects on the body.

One article put forth by the European Cancer Environment Research Institute indicates "there is strong evidence that excessive exposure to mobile phone frequencies over long periods increases the risk of brain cancer both in humans and animals."

A second study, presented in the journal Environmental Science and Pollution Research, concluded that regular and long term use of microwave devices, such as mobile phones at a domestic level, could harm the biological system — most importantly the brain.

MOBI-KIDS was a five-year study, completed in 2016. The research focused on the connection between radiofrequency energy from communication technologies, including cellphones and brain cancer in children and adolescents.

It was an international, multi-center study involving 14 countries. Before releasing the complete results to the public they must be peer-reviewed. You can find a summary of the study here.

Other studies throw into question methodologies and policies such as the $25 million study conducted by the National Institutes of Health (NIH). While the results indicate a higher risk of tumors, DNA or tissue damage, and lower body weight in rodents, the implications for human health remain unclear.

Russia's two cents

Even the Russians are pushing their thoughts on the safety of 5G. According to the Russian Network RT America, the technology might kill you. In addition to calling 5G a "dangerous experiment on humanity," the network is purporting 5G signals will cause brain cancer, infertility, Alzheimer's disease and autism.

U.S. intelligence officials identified the network as one that interfered with the 2016 U.S. presidential election, leaving most experts to believe the sole purpose of these reports is to invoke fear in those outside Russia.

Conclusion

It is apparent there are plenty of arguments for both sides of 5G's safety and more research is necessary. But, there's one thing that's certain: wireless carriers have assured the technology will be available across the country within the next two years. As the tech's guinea pigs, it won't be long before we find out who's right.

To learn more about 5G and what to expect at launch, check out these helpful articles and podcasts here on Komando.com.

5G: French NGOs demand stop to 'out of control' 5G network

//www.connexionfrance.com/French-news/French-NGOs-demand-stop-to-rollout-of-out-of-control-5G-network-in-France
5G: Costa Mesa, Calif., 5G Infrastructure Vote Met with Protest

Protesters say the small cell facilities may pose health risks and complained about designs. The council first took up design guidelines for facilities in spring 2018 but brought it back Tuesday for modifications.

//www.govtech.com/network/Costa-Mesa-Calif-5G-Infrastructure-Vote-Met-with-Protest.html
5G: Amity Township hires attorney to help it regulate 5G cell towers

Also at Wednesday's meeting, supervisors heard a plea from Boone Area Library for more funding and was told the Animal Rescue League's new per capita fee is unreasonable.

//www.readingeagle.com/news/article/amity-township-hires-attorney-to-help-it-regulate-5g-cell-towers
5G INDUSTRY

5G: 5G: The "Here, Not Quite Here" Next Generation of Connectivity

Just two days later, Samsung released the first 5G smartphone. The phone is set up for 5G networks, but that doesn't mean much when most 5G networks simply aren't available widespread. Back in the United States, Verizon has implemented a 5G network in Chicago (as of May 2019) as a sort of testing ground. Still, the reviews aren't quite glowing: the network isn't designed for indoor use, and you must have a 5G tower in sight for use – and that only works some of the time. Providers, internationally, still need to test and iron out the errors in their 5G networks.

Overall, except for a few choice early adopters, 5G isn't the norm. But it can be.

n more recent news, Verizon's CEO announced an expected 5G roll out for half of the United States in the coming year. China continues to outspend the United States with its $400 billion investment in 5G. Other sources report that by 2024, 5G will have 1.5 billion subscriptions.

It will definitely be astonishing. But, despite the many advertisements, we aren't quite there yet. The trend is clear: 5G is taking priority in cellular technology. It's only a matter of time (and spending) before 5G is properly implemented on a global scale.
//www.business2community.com/tech-gadgets/5g-the-here-not-quite-here-next-generation-of-connectivity-02246480
5G: Makers of heat dissipators may see 5G demand boost

Rising demand for 5G smartphones is expected to fuel growth for local manufacturers of heat-dissipation products, as 5G devices tend to generate more heat than 4G handsets, demanding better thermal solutions, KGI Securities Investment Advisory Co said in a research note on Friday.

//www.taipeitimes.com/News/biz/archives/2019/10/07/2003723489
5G: The rocky road to 5G

Additionally, the current 4G LTE networks will be around for a while because "LTE is efficient," Medin said. Unless 5G is hosted on wider spectrum bands such as the 3 GHz or 4 GHz bands, it offers incremental, but not revolutionary, capabilities over 4G LTE, he explained. In the U.S. that spectrum is used for military applications, so 5G would be implemented on millimeter wavelength spectrum, which can bring power and base station issues for carriers, said Medin.

//gcn.com/articles/2019/10/04/5g-hurdles.aspx
5G: US Cellular announces Milwaukee as one of its 1st markets for 5G

5G: U.S. Cellular CTO touts 'clean' 600 MHz channel for 5G

U.S. Cellular plans to launch 5G service in Iowa and Wisconsin early next year, but the nation's fifth-largest carrier is taking a slightly different approach to 5G than some major operators.

In the first quarter of 2020, U.S. Cellular is starting initial 5G deployments in its largest footprints across Iowa and Wisconsin, including major cities like Milwaukee and Des Moines, but the rollouts using 600 MHz spectrum won't be limited to only dense urban areas.

Wherever the carrier already has an LTE site in its launch markets, it intends to add 5G New Radio (NR) capabilities as well, U.S. Cellular CTO Mike Irizarry told FierceWireless.

//www.fiercewireless.com/operators/u-s-cellular-cto-touts-clean-600-mhz-channel-for-5g
5G: CTA: SVOD, Smart TVs, and 5G to Boost Spend on Consumer Tech

5G: From 5G to climate action: Here's why the World Radiocommunication Conference is so important

IOT: FCC approves wireless charging tech for IoT devices, Walmart to adopt it

Ossia's Forever Tracker technology would charge multiple IoT devices from 15 feet or further away.

//www.computerworld.com/article/3442967/fcc-approves-wireless-charging-tech-for-iot-devices-walmart-to-adopt-it.html
IOT: The Three Foes of the IoT

Wafer Fabs Show that the Obstacles are Money, Knowhow and Fear

OTHER TELECOM: UK Prime Minister Boris Johnson calls for ethical and responsible technology

Good quotes in this video. Calls for ethical and responsible technology

"This technology could also be used to keep every citizen under round the clock surveillance." UK Prime Minister Boris Johnson 2019

Only machines decide…Are we doomed to a cold and heartless future? How do you plead with an algorithm? "A giant dark thundercloud of data waiting to burst." Digital authoritarianism…internet far more reaching in its everyday psychological impact. Like nuclear power- capable of both good and harm…

"HOW we design the emerging technologies behind these breakthroughs and what values inform their design will shape the future of humanity. That is my point to you "Orwellian world- or world of emancipation, debate and learning.

Human rights…

"The mission of the United Kingdom and all who share our values must be to ensure that emerging technologies are designed from the outset for freedom, openness and pluralism with the right safeguards in place to protect our people."

HEALTH: Is Melatonin Safe to Take Every Night?

"Research has also shown it can help combat inflammation, promote weight loss, and maybe even help children with neurodevelopmental disorders. That's a lot to claim, though there are some studies to back up the various benefits. One 2011 review found evidence that, in children with autism, melatonin supplementation led to improved sleep and better daytime behavior."

//time.com/5672106/melatonin-safety/
Lookout Mountain Study concluded that exposure to even low doses of RF cause reduction in melatonin production.

//www.weepinitiative.org/news/CSU_Final_Report_Lookout_Mountain_RF_exposure.pdf
HEALTH: 6-minute video by Dr. Klinghardt re; RF and Pineal gland and role in regulation of endocrine system

//ud428.infusionsoft.app/app/orderForms/Demystifying-Detox—Dr-K?inf_contact_key=9b5ed37341674a359d9b07f1fb7453a04dfbc39d7283b2cb89d5189540b69330&cookieUUID=682c7f09-80cd-45f0-bbab-bd07bd3e4783
HEALTH: Swedish Neuroscientist Olle Johansson's Recent Talk on EMF's and Health in Santa Cruz, CA is now available to view online on our website.

HEALTH: Free Online Health Seminar "The Body Electric" Starts October 7 and Features Experts Including Dietrich Klinghardt, MD, PhD and Dr. Mercola

HEALTH: "Save The TaTas – No Phones in Bras!" Says Dr. Oz and Other Health Experts

HEALTH: Livestrong.com and Cardiologist Promote Apple Watch Despite Known Cardiac Risks From Electromagnetic Radiation and WiFi

HEALTH?? Smart Sleeve Tells Baseball Pitchers When to Get Off the Mound

The new science of "bioball" uses sensors and software to protect pitchers from injury

//spectrum.ieee.org/biomedical/devices/smart-sleeve-tells-baseball-pitchers-when-to-get-off-the-mound
HEALTH: Jama article which gives the findings that we have had a 51% increase in North America.

//jamanetwork.com/journals/jamaotolaryngology/fullarticle/2751955?guestAccessKey=75c7a88e-8f7f-41b9-9557-f640169788dc
Study from Hebrew University in Israel, and what really caught my eye I have put in red text at the end of the abstract.

//www.ncbi.nlm.nih.gov/pubmed/10926722
Int J Occup Environ Health. 2000 Jul-Sep;6(3):187-93.

Cancer in radar technicians exposed to radiofrequency/microwave radiation: sentinel episodes.

Richter E1, Berman T, Ben-Michael E, Laster R, Westin JB.

1

Unit of Occupational and Environmental Medicine, Hebrew University-Hadassah Medical School, Jerusalem POB 12272, Israel. elir@cc.huji. ac.il

"Abstract

Controversy exists concerning the health risks from exposures to radiofrequency/microwave irradiation (RF/MW). The authors report exposure-effect relationships in sentinel patients and their co-workers, who were technicians with high levels of exposure to RF/MW radiation. Information about exposures of patients with sentinel tumors was obtained from interviews, medical records, and technical sources. One patient was a member of a cohort of 25 workers with six tumors. The authors estimated relative risks for cancer in this group and latency periods for a larger group of self-reported individuals. Index patients with melanoma of the eye, testicular cancer, nasopharyngioma, non-Hodgkin's lymphoma, and breast cancer were in the 20-37-year age group. Information about work conditions suggested prolonged exposures to high levels of RF/MW radiation that produced risks for the entire body. Clusters involved many different types of tumors. Latency periods were extremely brief in index patients and a larger self-reported group. The findings suggest that young persons exposed to high levels of RF/MW radiation for long periods in settings where preventive measures were lax were at increased risk for cancer. Very short latency periods suggest high risks from high-level exposures. Calculations derived from a linear model of dose-response suggest the need to prevent exposures in the range of 10-100 microw/cm(2)."

Does anyone really believe that people under 40 are getting more sun exposure over the last 20 years? Kids spend way more time inside playing video games in front of game consoles that broadcast at many times the level of 100 uW/cm2. What we are getting more of is RF from our phones and devices along with Roundup adulterated food.

As a BBEC / EMRS I am always looking for justification on what levels to recommend as 'safe' to my clients, I found the 10 – 100 microwatts per cm2 (uW/cm2) statement in the study verification of Building Biology standards.

If anyone has a medical background and has the time to take this to a deeper level I'm sure it would be welcomed.

For clarification:

A sentinel lymph node biopsy (SLNB) is a procedure in which the sentinel lymph node is identified, removed, and examined to determine whether cancer cells are present. It is used in people who have already been diagnosed with cancer.

–Dave Green

HOUSING: There is a home and 6 acres in a low EMF zone in the Sierra Nevada mountains in Northeastern California that is available for sale. Want to help build an EMF refuge for humans and wildlife? Please e-mail Josh for more information. <info@stopsmartmeters.org>

LIGHTING: 53, 000 Blinding, Frying, and Spying LED Streetlights Installed in Oahu

POLITICS: H.Res. 614: support for the recognition of Smart Cities week

116th CONGRESS 1st Session H. RES. 614

IN THE HOUSE OF REPRESENTATIVES

Ms. Clarke of New York submitted the following resolution; which was referred to the Committee on Energy and Commerce, and in addition to the Committee on Science, Space, and Technology, for a period to be subsequently determined by the Speaker, in each case for consideration of such provisions as fall within the jurisdiction of the committee concerned

RESOLUTION

Expressing support for the recognition of October 7, 2019, through October 11, 2019, as Smart Cities Week and supporting the further research, development, and adoption of technology designed to improve efficiency, connectivity, sustainability, and mobility in transportation, infrastructure, and workforce opportunity in American cities and communities.

Whereas the term smart technology refers to a range of technologies and devices, including automation, artificial intelligence, wireless and wired communications, sensors, actuators, smart meters, Internet of Things devices, data sharing, and data analytics, that are used in various applications to make cities and communities more efficient, resilient, and competitive;

Whereas the integration of smart technology has the potential to revolutionize connectivity, mobility, sustainability, and 21st century workforce opportunities in the country's cities, regions, and communities; and

Whereas American investment in infrastructure could promote employment opportunities while spurring the next generation of telecommunications technology, including 5G and dedicated short range communications technology: Now, therefore, be it

That the House of Representatives—

(1)encourages the recognition of Smart Cities Week; and

(2)supports efforts—

(A)to further research, develop, and adopt technology in American cities designed to improve efficiency, connectivity, sustainability, and mobility in transportation and infrastructure, including the implementation of 5G telecommunications and dedicated short range communications technology;

(B)to increase awareness of new workforce opportunities and expanded accessibility made available throughSmart City initiatives and emerging industries in the 21st century economy; and

(C)to encourage the formation of public-private partnerships (or P3s) among the Federal Government, the States, localities, communities, the private sector, and key stakeholders to foster innovation when designing and implementing smart technology solutions.

//www.govtrack.us/congress/bills/116/hres614/text
SECURITY: FBI issues alert warning of potential 'high-impact' ransomware attacks

//thehill.com/policy/cybersecurity/464262-fbi-issues-alert-warning-businesses-of-potential-high-impact-ransomware
SECURITY: Smart Buildings & IoT: Consider the Connective Security Risks

//www.automation.com/smart-buildings-iot-consider-the-connective-security-risks
SURVEILLANCE:

//www.spiegel.de/international/world/interview-with-edward-snowden-about-his-story-a-1286605.html
WARFARE: The Army Wants Killer Electromagnetic Pulse Artillery Shells

A sci-fi fantasy?

//nationalinterest.org/blog/buzz/army-wants-killer-electromagnetic-pulse-artillery-shells-85166
SMART CITIES: No US cities make top 10 of global smart city ranking

//www.smartcitiesdive.com/news/no-us-cities-make-top-10-of-global-smart-city-ranking/564330/No US cities make top 10 of global smart city ranking

SMART CITIES: Grouping 'smart cities' into types may help aspiring city planners find a path

//phys.org/news/2019-10-grouping-smart-cities-aspiring-city.html
SMART GRID: Expanded smart grid in Concord – Do we need it?

Concord's Municipal Light Plant (CMLP) currently operates a smart grid to provide two-way data communication between CMLP and some customers. It is used to monitor solar panels for 359 customers, turn off water heaters of 347 customers for four hours on days with peak demand, and to monitor/control electric furnaces in 138 buildings. It is obsolescing.

Now CMLP is planning a new smart grid with smart meters to replace all existing meters and a new infrastructure for controlling/monitoring electric usage. I am urging CMLP to make any new system simple, safe, healthy, secure and private and restrict smart meters to essential uses.

The current smart grid system employs powerful transceivers on light poles to support wireless radio-frequency (RFR) transmissions and more than 900 wireless smart meters. These meters send/receive data via RFR within buildings, to/from the transceivers and between the meters. The RFR involved is microwave radiation, determined by hundreds of peer-reviewed studies to cause harm to humans. (//takebackyourpower.net; //ehtrust.org/take-action/educate-yourself/health-risks-posed-by-smartmeters/)

CMLP's desired advanced metering infrastructure (AMI) system would replace both the existing automated meter reading (AMR) system — used to support meter reading for about 90% of CMLP customers — and the AMI system supporting existing smart meters. A new system will be expensive and complex. Total cost and return on investment are unknown. Life expectancy of key components is 5-7 years. (//smartgridawareness.org/2015/10/29/smart-meters-have-life-of-5-to-7-years/. )

Ninety percent of CMLP customers — those with no electric car to charge, no electric furnace to heat or solar collector to monitor – have no need for the near-continuous monitoring/control designed into a standard AMI system. Currently, these customers' meters provide only monthly meter reads. If rate reductions for restricting usage during peak periods are authorized, CMLP would need hourly meter reads, also, for peak periods. A wired AMR meter would do. (Cooling systems can be controlled by customers' timers.) AMI is only useful for the other 10% of customers.

CMLP is preparing a Request for Proposal ( RFP) to AMI vendors. It is imperative that it include safety/health/security/privacy requirements as well as technical ones. Requirements must be vetted by representatives of the people. Compliance with all safety/health/security/privacy requirements must be mandatory. We need control over release of our usage data to outsiders.

By taking full advantage of Concord's fiber-optic system (intended when approved in 2009) CMLP could more easily: avoid harmful dirty electricity (voltage transients); avoid dangerous RFR in/around buildings; and prevent hacking.

Town Meeting never mandated a wireless system. Although most don't now have a fiber optic connection to CMLP for smart meters or the town internet, those without a connection could share in the cost of adding it, to take advantage of reduced rates for limiting electric usage during peak demand periods.

CMLP is seeking our feedback before finalizing the Request for Proposal. URGENT: Attend CMLP meetings Oct. 8 (early morning) and 10 (evening) to insist that any new system be kept simple and respectful of our health, safety, data security and data privacy. CMLP staff and the Light Board are very receptive.

Sheldon Hines is a Valley Road resident.

//concord.wickedlocal.com/news/20191003/expanded-smart-grid-in-concord—do-we-need-it
SMART METERS: Tinley Park to settle lawsuit over alleged faulty water meters

//www.chicagotribune.com/suburbs/daily-southtown/ct-sta-tinley-park-water-meters-settlement-st-1006-20191005-dvhu3jviljfkpkucjgrqb6vbd4-story.html
SMART METERS: //www.sandiegouniontribune.com/communities/san-diego/story/2019-10-04/san-diego-taking-steps-to-boost-accuracy-of-water-bills-after-public-outcry

SMART METERS; Your gas meter may be upgraded soon if FortisBC's project is approved

//bc.ctvnews.ca/your-gas-meter-may-be-upgraded-soon-if-fortisbc-s-project-is-approved-1.4624079
TRANSPORTATION: Ford to expand data visualization platform to 6 new cities

//www.smartcitiesdive.com/news/ford-to-expand-data-visualization-platform-to-6-new-cities/564336/
TRANSPORTATION: Collision course: why are cars killing more and more pedestrians?

//www.theguardian.com/technology/2019/oct/03/collision-course-pedestrian-deaths-rising-driverless-cars
UTILITIES: Is Duke Energy justified in seeking a 17% rate hike from its customers?

//www.newsandtribune.com/opinion/is-duke-energy-justified-in-seeking-a-rate-hike-from/poll_161213f4-e6e9-11e9-a946-07118cacdf52.html
UTILITIES: What? More Solar Means More NOx? No One Saw that Coming!

The surge in solar power production in North Carolina has caused an increase in nitrogen oxide (NOx), a serious air pollutant, North Carolina's Duke Energy has concluded. Without changes to state regulatory policy, according to a report by North State Journal, carbon dioxide (CO2) emissions also could increase.

These counter-intuitive findings stem from the fact that solar power is an intermittent source of power, which must be offset by on-again, off-again generation from fossil fuel sources, primarily natural gas. The on-and-off cycling of power stations leads to inefficient combustion and higher NOx emissions. The effect on CO2 emissions is less clear, although utility officials raised the prospect of a "slight increase" in CO2 at the plant level under certain conditions.

I have no idea if Duke's conclusions will stand up to close scrutiny. For sure, they will be attacked by those who are committed to intermittent renewable energy sources at any cost. But the debate in North Carolina is highly relevant to Virginia. North Carolina has the largest installed base of solar power of any state outside of California. But Virginia is adding solar capacity rapidly, and the Northam administration has set a goal of attaining a zero-carbon electric grid by 2050.